WATCH: Customers Jump Behind Counter To Help Out At Waffle House Short On Staff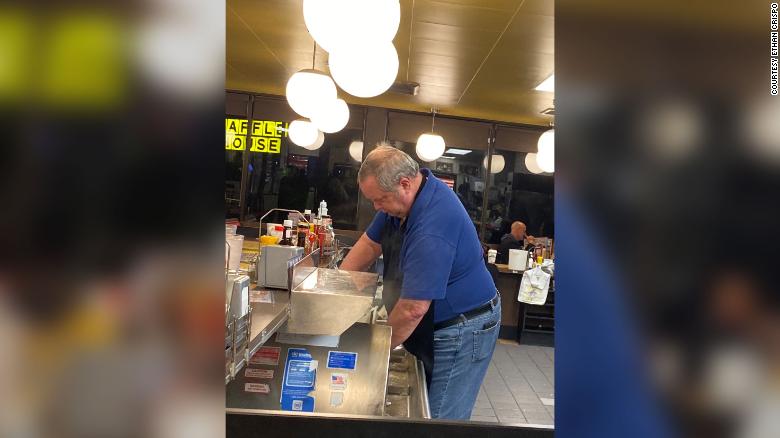 The above photo was snapped late Saturday night. The picture is of Ethan Crispo, a man who had just left a friend's birthday party in Birmingham, Alabama, and walked into a Waffle House around midnight to grab a bite.
When Crispo arrived at the Waffle House there were around 30 patrons eating and only a single employee working at the restaurant.
He described the cook's face, as "awash in bewilderment," at finding he was by himself managing the night shift. More people were continuing to come in too.
That's when Crispo decided to take things into his own hands and help the sole employee out.
Another woman, wearing a dress and heels, also stepped up. She walked behind the counter to get a coffee pot.
"At first I thought it was out of necessity, like she just wanted coffee," Crispo said. But she was enlisting as a second member of the volunteer staff.