There are three very important girls in Keith Urban's life — his wife Nicole Kidman and their daughters Sunday and Faith.
Keith Urban's 6th studio album 'Fuse' is one of Urban's most successful album releases to date. 'Come Back To Me' debuted exclusively through the Keith Urban community, The 'Ville, this Wednesday May 20th at 9 am ET at keithurban.net. The video officially became available on VEVO today, Thursday May 21 at 9 am EST. The […]
On Wednesday afternoon (May 6), Keith Urban took to Facebook to have a long chat about American Idol with his fans. And judging by the 21,000 likes and more than 4,000 questions, a lot of people were anxious to make online contact. Even I asked one. I wanted to know, "What is the best stage […]
The first round of 2015 ACM Awards performers have been announced. The 50th annual awards show features Jason Aldean, Dierks Bentley, Garth Brooks, Luke Bryan, Kenny Chesney, Eric Church, Miranda Lambert, Reba McEntire, Blake Shelton, Keith Urban and Florida Georgia Line. Newcomers Sam Hunt, Thomas Rhett and Cole Swindell are also slated to perform. Reigning […]
Keith Urban and Eric Church performed their new single "Raise 'Em Up" together during a showcase at the 2015 Country Radio Seminar. Before the two started singing, Urban playfully asked how much sleep new dad Church has been getting. Church's second son, Tennessee Hawkins, was born on Feb. 15. "It's like back in the club […]
Nashville's Ryman Auditorium was hopping with country artists on Thursday (Feb. 26) at Universal Music Nashville's sixth annual Country Radio Seminar showcase, and many of them previewed new music, including superstar Keith Urban. Armed simply with his acoustic guitar, Urban captured the audience with a brand-new, unreleased song, called "John Cougar, John Deere and John […]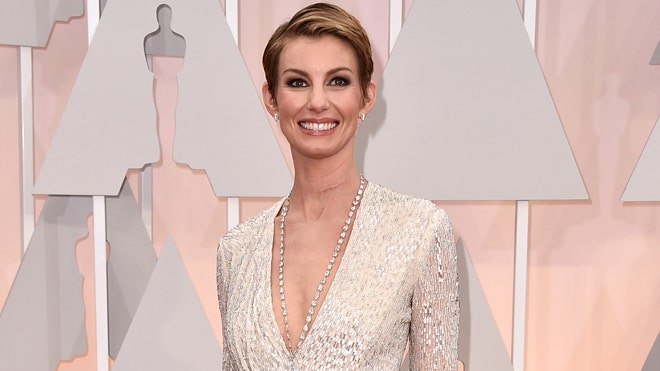 Faith Hill's signature long blonde locks are no longer. The country music superstar was fairly unrecognizable when she walked the Oscar red carpet Sunday night. Luckily, fellow country star husband Tim McGraw was there to provide visual reference. "Hot, huh?" McGraw said to reporters of his wife's shorter mane. McGraw, 47, is on-had to sing […]
Tom Douglas, Jaren Johnston and Jeffrey Steele didn't write "Raise 'Em Up," the fifth single from Keith Urban's Fuse album, as a duet. But when Urban first heard the tune, he immediately heard himself singing it with an old friend. "There's a particular theme… particularly in the second verse, that I thought was perfect for […]
Dave & Veronica talked to Keith Urban this morning! Right off the bat, the three were joking about how "good" Keith is at remembering names… Keith revealed a few secrets about how he is able to do so! Speaking of being revealing, Keith Urban admitted to something he snuck into the bathroom to Google! It's […]
We count down the 25 best country singles of 2014, from a steamy Blake Shelton duet to a devilish Lee Ann Womack comeback.